Hawaii, 100% Kona coffee, kona, Big Island, coffee, farm, world famous, drink coffee, Mauna Loa, volcano, lava, hand picked, estate, gourmet, farmer direct, gourmet gift, gift, 100%, pure kona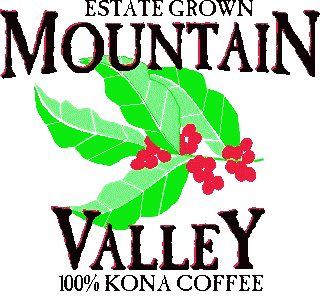 About Our Farm
Our farm was established in 1980 with our coffee trees being about 50 years old having been planted in the 1940's. After years of meticulous pruning, fertilizing, and TLC of our orchard, we have been able to bring the old coffee back into full production.
We have also in the last three years planted two new acres of coffee with our first real production from these trees coming last year. Our coffee trees are nurtured without any pesticides, and very little herbicides except in severe weed areas. The grass is mowed in between and around the trees.
The coffee cherries are hand-picked at their maximum ripeness. Next, pulping takes place removing the coffee seed from the cherry by washing, squeezing, and sorting into sizes. It is then fermented in a water tank for up to thirty-six hours. This is a critical step to the flavor of the coffee. After fermentation, the "parchment" coffee is then sun dried until it contains 12% moisture. The "green" coffee is now ready for market or roasting.
As you can see, many factors can affect the unique flavor of our coffee, but we try to ensure that the "right" combination of these processes occur to produce the sweet, aromatic, mildly winey, nutty aftertaste that Gourmet Kona Coffee is noted for.
---
Last Updated:
1/2006


Hawaii, 100% Kona coffee, kona, Big Island, coffee, farm, world famous, drink coffee, Mauna Loa, volcano, lava, hand picked, estate, gourmet, farmer direct, gourmet gift, gift, 100%, pure kona